Featuring Grammy Award-Winning Artist Gwen Stefani
May 18, 2024
CITY NATIONAL GROVE OF ANAHEIM
2200 East Katella Avenue
More than two million kids rely on CHOC each year—and the work of caring for them never stops and never slows down. In partnership with our generous community, we create a beacon of hope so kids can return to childhood's joy and magic.
---
At the 15th annual CHOC Gala on Saturday, May 18, under the stars, you'll hear stories of perseverance, triumph and hope made possible by the generosity of our donors and sponsors.
The CHOC Gala provides heartfelt help and hope for sick and injured children and families, even when they can't pay for treatment or care. We care. Because of the community's groundswell of kindness, our patients know they never walk alone on their medical journeys. That's powerful.
A three-time GRAMMY® Award winner, Gwen Stefani has achieved global success as a singer/songwriter, performer, charismatic frontwoman of No Doubt, and as a multi-platinum solo artist.
Stefani is a trend-setting music and fashion icon with an impressive array of honors: four MTV Video Music Awards, two Billboard Awards, an American Music Award, and a Brit Award. To date, she's sold more than 60 million units worldwide, and over ten billion streams, including her debut solo album Love. Angel. Music. Baby. The four-times platinum album delivered the hit singles "Rich Girl," "What You Waiting For?" and the No. 1 hit "Hollaback Girl."
Her sophomore album, The Sweet Escape, featured the Billboard Hot 100 top 10 single "Wind It Up" and the unforgettable anthem "The Sweet Escape." Her critically praised latest album, This Is What the Truth Feels Like, debuted at No. 1 on the Billboard Top 200 album chart and includes her powerful No. 1 single "Used to Love You."
In 2020, Stefani had two No. 1 hits on the Billboard Hot Country Songs chart with husband Blake Shelton, "Nobody But You" and "Happy Anywhere." Stefani released the new song "True Babe" in June ahead of a series of major festival performances in for the U.K. and Europe this summer.
Before the music there was makeup. Stefani's passion for makeup was integral in the launch of her beauty brand GXVE in early 2022. The clean, high-performance cosmetics collection is inspired by Stefani's iconic looks and created for the community of makeup lovers who find their inspiration, individuality and self-expression through artistry.
One of pop culture's most magnetic style icons, Stefani is one of the first artists to brilliantly merge music stardom into a series of global lifestyle brands including her fashion-forward clothing line, L.A.M.B., sister label Harajuku Lovers and her eyewear line gx by Gwen Stefani.
Stefani continues to make giving back a focus in her life supporting several charities and foundations.
Learn about where your gift goes.
Join our compassionate experts in preserving the magic of childhood.
See the impact of your generosity.
Hear real stories of hope and healing made possible by our community.
Join the village that supports CHOC kids.
Help us treat more patients, find better cures and send more kids home.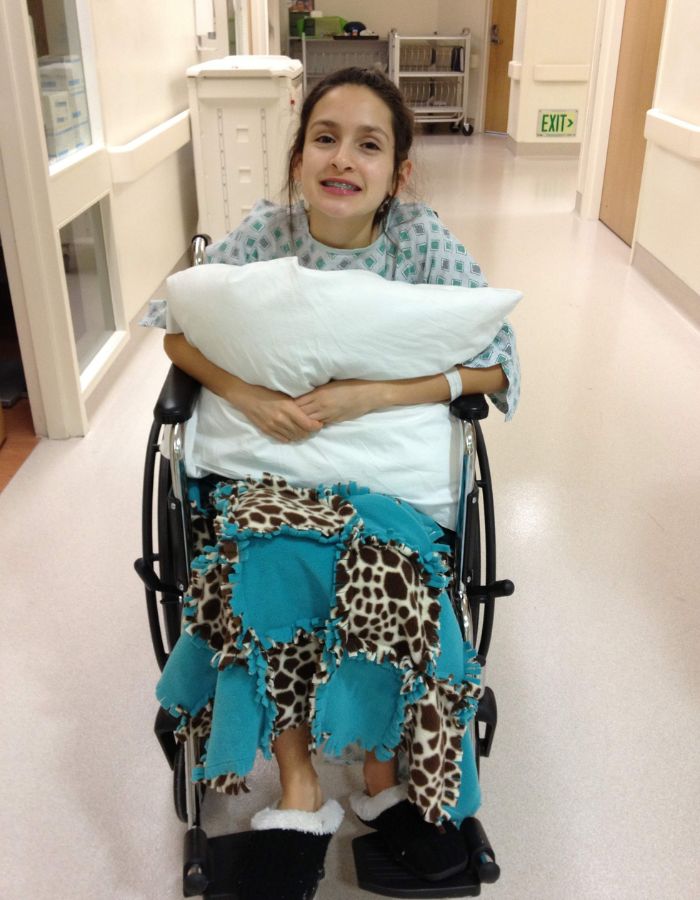 "CHOC is where I got a second chance."
Morgan aspires to be a pediatric physician, inspired by the care she received at CHOC for a complex diagnosis when she was 12.
CHOC Gala Committee 2024
Chairs
Niloofar Fakhimi
Jennie Johanson-Maya
Leyla Milani Khoshbin
Committee
Stephanie Argyros
Casey Beau Brown
Lili Daftarian
Suzy Elghanayan
Monica Furman
Cary Hyden
Gigi Kroll, M.D.
Heather Madden
Caroline Marchant
Adrienne Matros, Psy.D.
Tina Sadri, M.A., M.F.T.
Sirpa Selanne
Andrea Shurtz
Yeshin Tsao
Terri Watkins
"Dr. Andrew Shulman [rheumatology] is probably the best doctor my child has seen. He does not rush. He sits and talks to us. He listens. We are blessed to have him take care of our child."
Anonymous
Grateful Family
"From the staff in the emergency department, from admitting, all the way to the operating room—everybody was wonderful. All the nurses on the floor were very attentive and very, very helpful, making my child feel very at ease… I know the hospital is not always a very happy place to be, but everybody that we have encountered in our stay made it such a great experience."
Anonymous
Grateful Family
"Our job is for the kids not to know they're in therapy—to make it fun and enjoyable. We help them figure out how to cope, adjust and thrive. We can't change what happened to them, but we really influence how they work through their condition."
Lauren Newhouse
CHOC Occupational Therapist
Why CHOC?
At CHOC, Long Live Childhood is our mantra. It is our rallying cry. We live it. We breathe it. We practice it. Every day. In every way. That's why we've assembled a mighty brigade of nationally-recognized pediatric experts, premier facilities and generous donors dedicated to giving kids the best chance of growing into healthy and happy adults.
---
Contact Us
Use the button below for any general questions, and a member of the CHOC Classic team will get back to you as soon as possible. If you have any specific questions, please feel free to contact our event leads directly.
Event Details

Date and Location

Saturday, May 18, 2024

Parking

Complementary Valet
Event Questions

Barbie Lopez
Senior Associate Director, Community Engagement
(626) 393-0868 | BLopez@choc.org
Sponsorship Questions

Winnie Tran
Senior Director of Community Engagement, CHOC Foundation
714-509-4229 | wtran@choc.org
Are donations tax-deductible?

All monetary donations are tax-deductible to the extent allowed by law. For more information, please email foundation@choc.org. ​​
Where should I mail donation checks?

Please mail all check donations to: ​
CHOC Foundation​
1201 W. La Veta Avenue ​
Orange, CA 92868 ​
Who should I make my check out to?

Please make all checks payable to the CHOC Foundation.
Can I mail in a cash donation?

We do not recommend using mail to send cash donations. Instead, you may drop off the cash at the CHOC Foundation along with your information. You can also deposit the cash into your checking account and send a personal check from your account.
What is CHOC Foundation's tax ID number?

The CHOC Foundation tax ID number is 95-6097416. ​
How can I get a receipt for my donation?

If you donated online, you should receive an e-receipt to your email at the time of your donation. If you donated by mail or in person, a receipt will be mailed to your address. If you have not received a receipt, please call the Foundation office at (714) 509-8690.​
Where is the CHOC Foundation located?

The CHOC Foundation's physical address is
1120 West La Veta Ave
Orange, CA 92868

Our mailing address is
1201 West La Veta Ave
Orange, CA 92868
Where is CHOC's donor privacy policy?

CHOC's full privacy policy and Donor Bill of Rights can be found here.​
Can I donate to CHOC through my donor-advised fund?

Yes, however, there may be some restrictions. Donor-advised funds are acceptable for straight donations, but there are restrictions on ticket sales, auction items, and sponsorships as they may provide goods or services. Please contact your donor-advised fund manager if you have any questions. ​